Hey there. My mom is visiting. This is the first Mother's Day we've spent together since I moved to Virginia in 2012, and she's pretty excited about it. I'm not big on holidays—with the exception of birthdays (mine is in October, and you should feel free to mark the entire month on your calendar)—but when I told her Mother's Day is a Hallmark holiday she made it clear that I am alone in that opinion. And so I'm leaning in to the occasion this year, offering up a Mother's Day-themed newsletter for you (of sorts—don't worry, it's not all sunshine and roses). But first: a vintage photo of my mother and me, from 1980.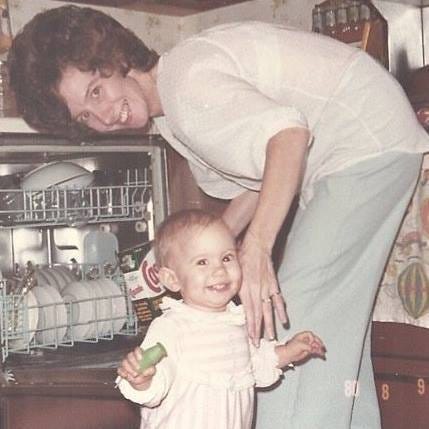 1. The opening of the New York Times Book Review rave of Pamela Erens's new novel, Eleven Hours, tells you that the book is "a story about birth, which is to say a story about life and death." Yes, it is. And so very much more. It is the story of two women at different stages of life and birth themselves, told both in the present and through flashbacks. It is a feat of storytelling, masterful and lyrical. (Full disclosure: VQR ran an excerpt of Eleven Hours in our spring issue. One of the joys of my job is getting to work with Pamela, first on two essays and then on this story, "Nineteen Minutes.")

2. One of the first books I remember recommending, to my own mother as well as to a few others, is Barbara Kingsolver's The Poisonwood Bible. Set in the Congo in the late fifties and narrated by a mother and her daughters, it's a story of a Baptist missionary and his family whose journey is nothing like they planned.

3. My mother likes Gloria Vanderbilt and Anderson Cooper, so last night she and my father and I watched Nothing Left Unsaid, Liz Garbus's documentary about their lives and relationship. It's a series of conversations between the two, a moving portrait of how grief and loss can both overshadow privilege and impact the trajectory of one's career.

As always, art by another rad mom, Jen Deaderick. HMD, Jen!